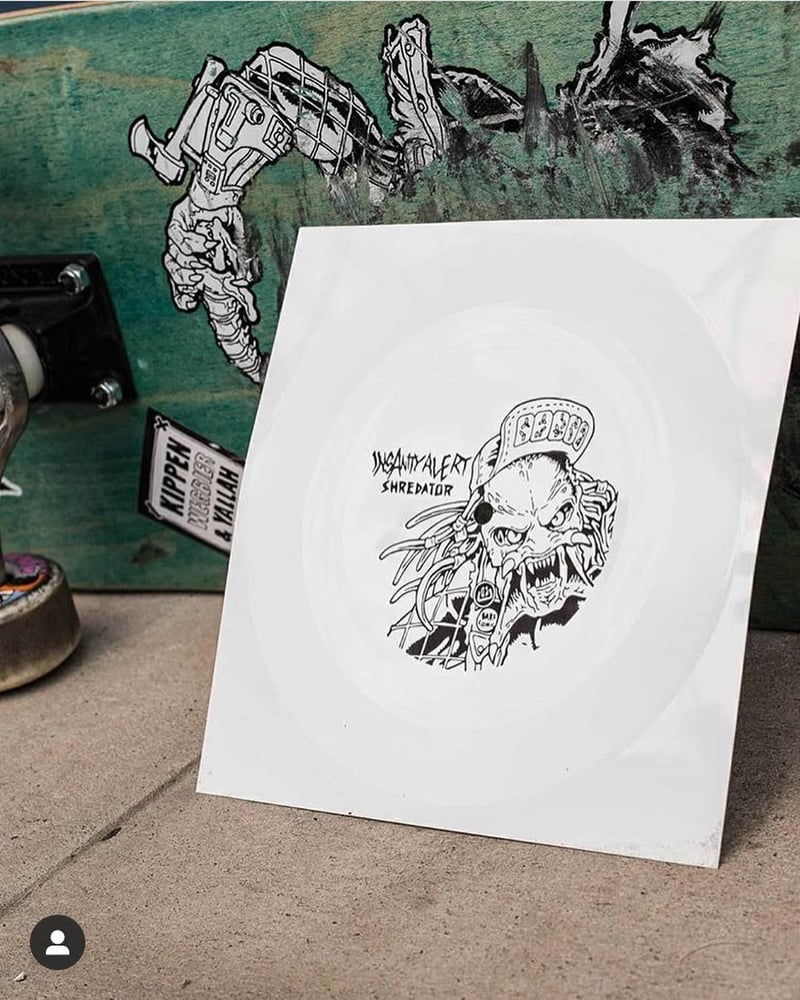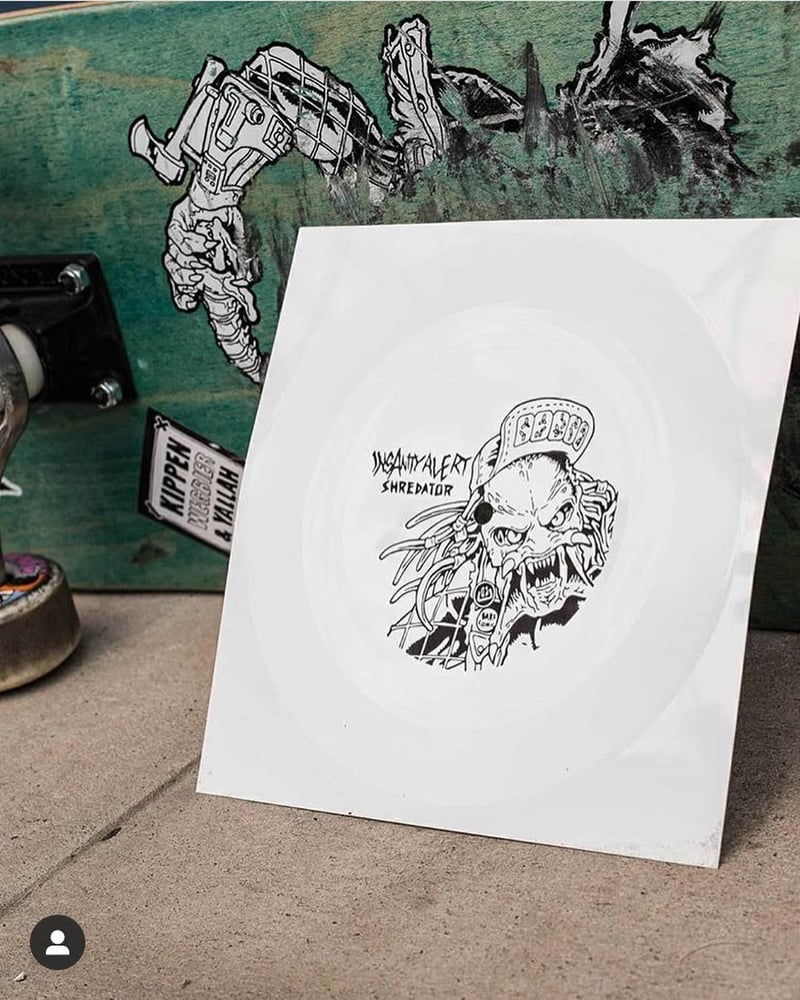 Insanity Alert - 'Shredator' flexi disc 7"
€5.00
Check out our new single "SHREDATOR"!
Insanity Alert made a beerdrinkin' pact of thrash and skate with their amigos from KOLOSS Skateboards. This collaboration of evil includes the digital single, sick skateboards, t-shirts plus a very limited edition of a brand new IA song on white flexi vinyl.
Recorded at the Mordpol Studio in Innsbruck, this is a hard-hitting, crossover blast. Perfect for skating, moshing and partying.
Want a board or a shirt or both?
Visit the Black Heaven Skateshop
Obey the Shredator!